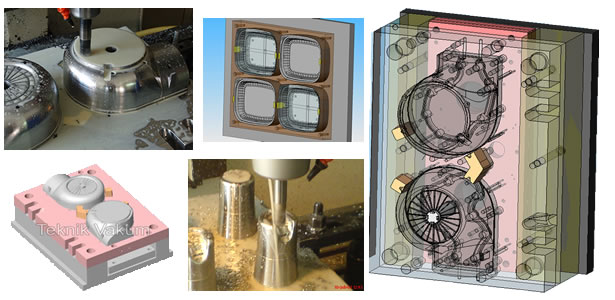 Mold Design and Production
According to the demands of the project, Tenik Vakum, is capable of producing any kind of technical equipment in its own facility, such as plastic injection molds, sheet metal forming models and metal forming apparatus.
Our firm which uses licenced softwares Teknik Vakum Ambalaj Makina Tarim ve Gida San. Tic. Ltd. Şti takes the advantages of CAD / CAM tecnology along the processes starting from desing to production.